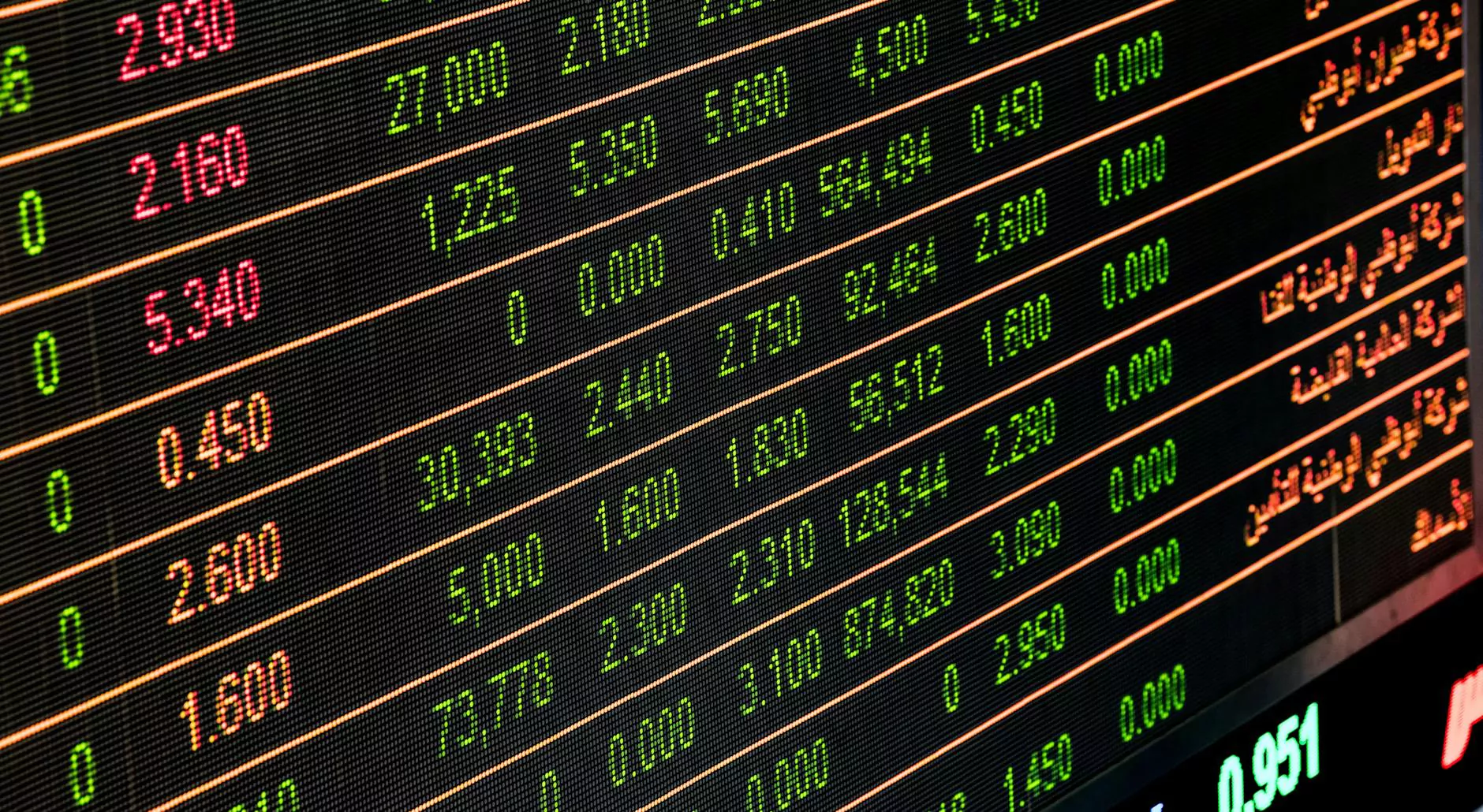 Introduction
Welcome to Mathurin Realty's comprehensive review of the Atlanta commercial real estate market in the 3rd quarter of 2022. As a leading real estate agency specializing in commercial properties, we aim to provide detailed insights, trends, and analysis to help you make informed decisions in the thriving Atlanta market.
1. Overview of the Atlanta Commercial Real Estate Market
The Atlanta commercial real estate market continues to display strong growth and invigorating opportunities for investors, businesses, and entrepreneurs alike. With its diverse economy, strategic location, and favorable business environment, Atlanta has emerged as a robust commercial hub attracting both national and international attention.
2. Market Trends and Analysis
2.1 Demand and Occupancy Rates
The demand for commercial real estate in Atlanta remained high during the 3rd quarter of 2022. The occupancy rates across various sectors, including office spaces, retail properties, industrial warehouses, and multifamily complexes, experienced steady growth. This upward trend can be attributed to factors such as population growth, job opportunities, and a favorable business climate.
2.2 Office Space Market
The office space market in Atlanta witnessed strong activity during the 3rd quarter of 2022. With an influx of businesses and startups, the demand for office spaces, particularly in prime locations, soared. Developers responded by initiating construction projects to meet the growing demand, further boosting the city's reputation as a business destination.
2.3 Retail Property Market
The retail property market in Atlanta remained resilient amid evolving consumer behaviors and preferences. Shopping centers, malls, and mixed-use developments continued to attract both local and national retailers, as well as experiential and entertainment-oriented businesses seeking to tap into Atlanta's vibrant market. The ongoing revitalization of several neighborhoods also contributed to the positive momentum in the retail sector.
2.4 Industrial Warehouse Market
The industrial warehouse market in Atlanta experienced robust growth driven by rising e-commerce activities, distribution network expansions, and the city's strategic logistics advantages. The increasing demand for last-mile fulfillment centers, modern industrial facilities, and efficient supply chain infrastructure propelled the industry forward, making Atlanta a prime location for logistics and distribution operations.
2.5 Multifamily Complex Market
The multifamily complex market in Atlanta continued to thrive with strong demand from renters and investors. The city's population growth, coupled with a thriving job market and affordability compared to other major metropolitan areas, fueled the demand for rental properties. Both luxury and affordable housing options witnessed healthy demand, fostering a dynamic and diverse housing market.
3. Key Investment Opportunities
Amidst the robust commercial real estate market in Atlanta, several key investment opportunities stand out:
3.1 Commercial Developments
Investing in commercial developments, such as office buildings, retail centers, and industrial parks, can offer substantial returns in Atlanta. With the city's positive growth trajectory, strategic location, and business-friendly environment, the potential for long-term value appreciation and rental income is significant.
3.2 Mixed-Use Projects
Atlanta's mixed-use projects, combining residential, retail, and commercial components, have gained popularity in recent years. These developments offer a holistic urban experience, attracting diverse tenants and customers. Investing in mixed-use projects can provide a diversified income stream and capitalize on the city's urban revitalization initiatives.
3.3 Industrial Properties
Considering the strong growth in e-commerce and logistics activities, investing in industrial properties, such as warehouses and distribution centers, can be a lucrative venture in Atlanta. The city's strategic location, robust infrastructure, and growing demand for efficient supply chain solutions make it an attractive market for industrial real estate investments.
4. Conclusion
The Atlanta commercial real estate market in the 3rd quarter of 2022 remains vibrant and full of potential. With its diverse economy, favorable business environment, and strategic location, Atlanta continues to attract investors, businesses, and entrepreneurs looking for promising opportunities. Mathurin Realty is committed to providing you with the latest insights and expert guidance to help you navigate this thriving market and achieve your real estate goals.