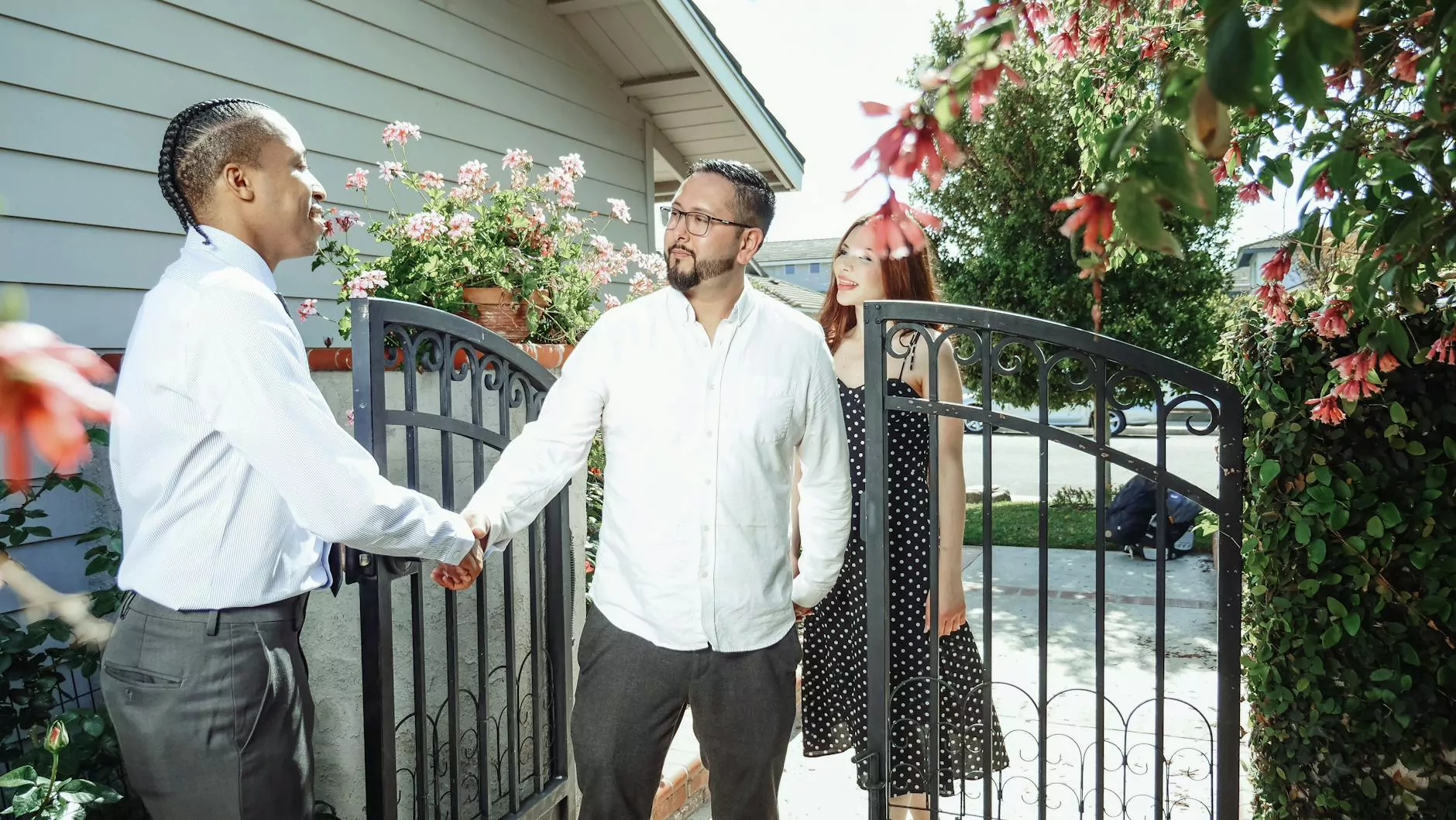 About Krystina Langan
Welcome to the page of Krystina Langan, a dedicated and highly-skilled realtor at Mathurin Realty. With years of experience in the industry, Krystina has helped numerous clients successfully buy and sell their properties, making their real estate dreams come true.
Why Choose Krystina?
When it comes to finding a reliable and trustworthy realtor, Krystina Langan stands out from the rest. Her commitment to providing exceptional customer service, extensive knowledge of the local market, and genuine passion for real estate make her the perfect choice for all your buying and selling needs.
Comprehensive Market Knowledge
Krystina understands the importance of staying up-to-date with the latest real estate trends and market conditions. She continually researches the local market, analyzing data and statistics to ensure her clients receive accurate and informed advice. With her comprehensive market knowledge, Krystina can guide you through the entire process, helping you make well-informed decisions.
Personalized Approach
Krystina believes that every client is unique, and therefore, deserves a personalized approach. She takes the time to listen to her clients' needs and preferences, understanding their goals and aspirations. By providing tailored guidance and recommendations, Krystina ensures that her clients find the perfect property that meets their requirements.
Effective Negotiation Skills
Negotiation is a crucial aspect of the real estate process, and Krystina excels in this area. With her exceptional negotiation skills, she can help you secure the best deal possible, whether you're buying or selling. Krystina's goal is to advocate for her clients' best interests, ensuring they receive the maximum value for their investment.
Attention to Detail
With Krystina's keen attention to detail, you can rest assured that every aspect of your real estate transaction will be handled meticulously. From conducting thorough property inspections to reviewing contracts and paperwork, she leaves no stone unturned. Krystina's attention to detail gives her clients peace of mind, knowing that their interests are protected throughout the entire process.
Services Offered
Buying a Property
Looking to buy your dream home? Krystina Langan is here to guide you through the entire process. She will assist you in finding properties that meet your criteria, arranging viewings, and helping you make informed decisions. With her extensive knowledge of the local market, Krystina can provide valuable insights and negotiate the best deal on your behalf.
Selling a Property
If you're considering selling your property, Krystina can help you achieve the highest possible sale price. She will conduct a thorough market analysis, develop a comprehensive marketing strategy, and showcase your property to potential buyers. By leveraging her network and marketing expertise, Krystina will position your property in the best light and attract qualified buyers.
Real Estate Investment
For those interested in real estate investment opportunities, Krystina offers specialized guidance and expertise. She can identify lucrative investment properties, analyze potential returns, and provide valuable insights to help you make sound investment decisions. Whether you're a seasoned investor or just starting, Krystina can assist you in building a successful portfolio.
Contact Krystina Langan
Ready to take the next step in your real estate journey? Contact Krystina Langan today to discuss your needs and goals. She is available to answer any questions you may have and provide personalized advice. Trust Krystina's expertise and let her help you navigate the real estate market with confidence.
Contact Information:
Name: Krystina Langan
Business: Mathurin Realty
Phone: [Phone Number]
Email: [Email Address]
Website: mathurinrealty.com/agents/1525887/Krystina+Langan
Address: [Office Address]